Elsie Inglis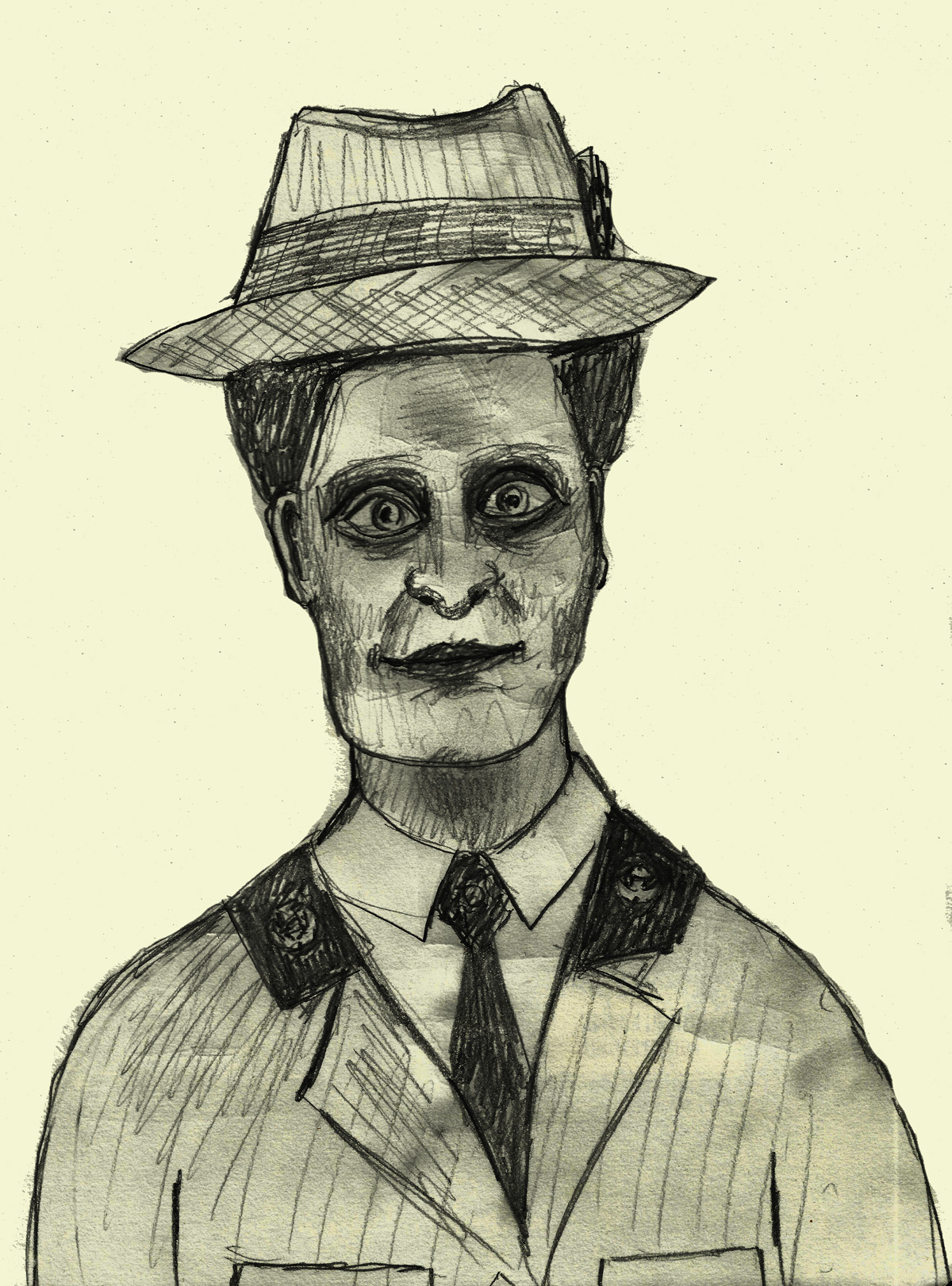 Portrait of Elsie Inglis
© David Hutchison
I'd been on two bronze casting courses run by Edinburgh College of Art and was excited to try working on a larger scale so I was excited when I saw a competition in 2022 to create a bronze statue of Elsie Inglis.
I've included the two sketches and a summary of my design brief:
"I first heard about Elsie Inglis when I was researching ideas for my original Medical Inspirations exhibition that I put on at Edinburgh University in 2019. However I didn't have space to include Elsie Inglis at the time and reading up more about her achievements for the statue commission, I wish that I had. I also found out that my mother-in-law Anna Wheeler was born in the Elsie Inglis Maternity Hospital.
Elsie Inglis always seemed to move forward, not only taking everything in her stride, but striving to create new opportunities for females and not to " to go home and sit still" as she was notoriously told to do. In her dealings with Sophia Jex-Blake, rather than give in she took control of the situation and set up her own school. So rather than a standing still statue I thought that it should be of her striding forward. She is also called "The Lady with the Torch", with a nod to Florence Nightingale's "The Lady with the Lamp".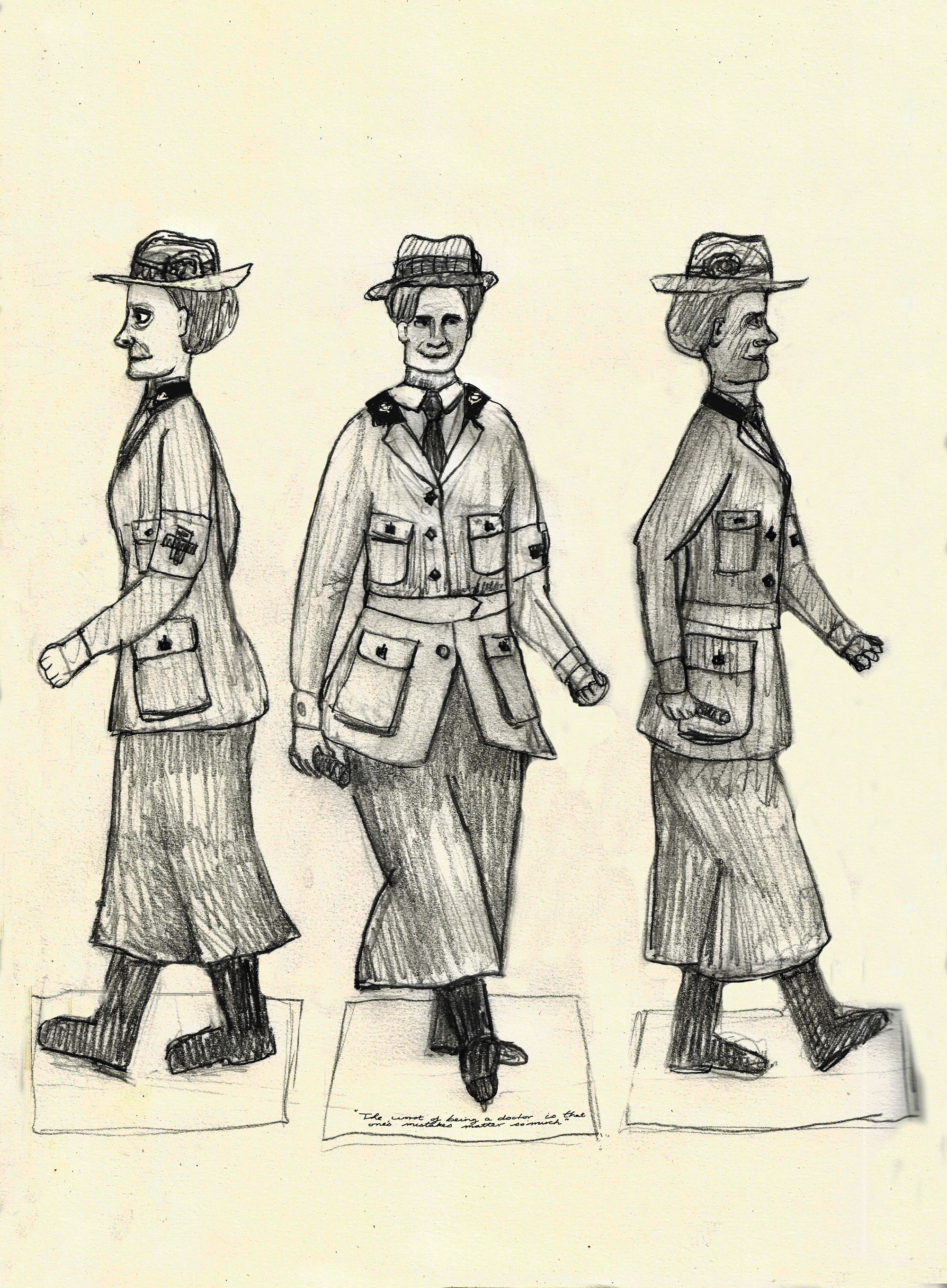 Sketches of Elsie Inglis
© David Hutchison
I couldn't find any images of her holding a torch, although I found that poor Edinburgh families between Morrison St and High St "clubbed together to buy a torch for her to light the way up dark tenement stairs" (Elsie Inglis and the Scottish Women's Hospitals, flipbook, page 8) but I like the symbolism and the moving on of technology, so I've added a WW1 torch into her right hand. I've included her in the army clothes that she is mainly shown in with the red cross band, and chose the wider hat with the tartan band and rosette. It is more formal than bare-headed and although she was noted for being kind, eg setting up a maternity hospital for poor people, I think the extra height a hat gives will make her stand out to passers-by on the street. Her figure should definitely not be put on a raised plinth. She should be on the same level as onlookers and this will help to display that she had the common touch.
On the subject of mottos I'd prefer Elsie's comment on being a doctor: "The worst of being a doctor is that one's mistakes matter so much. In everything else you can just throw away what you have messed up and begin again, but you cannot do that as a doctor." Perhaps just use the first sentence. It could be embedded into the base in front of the feet."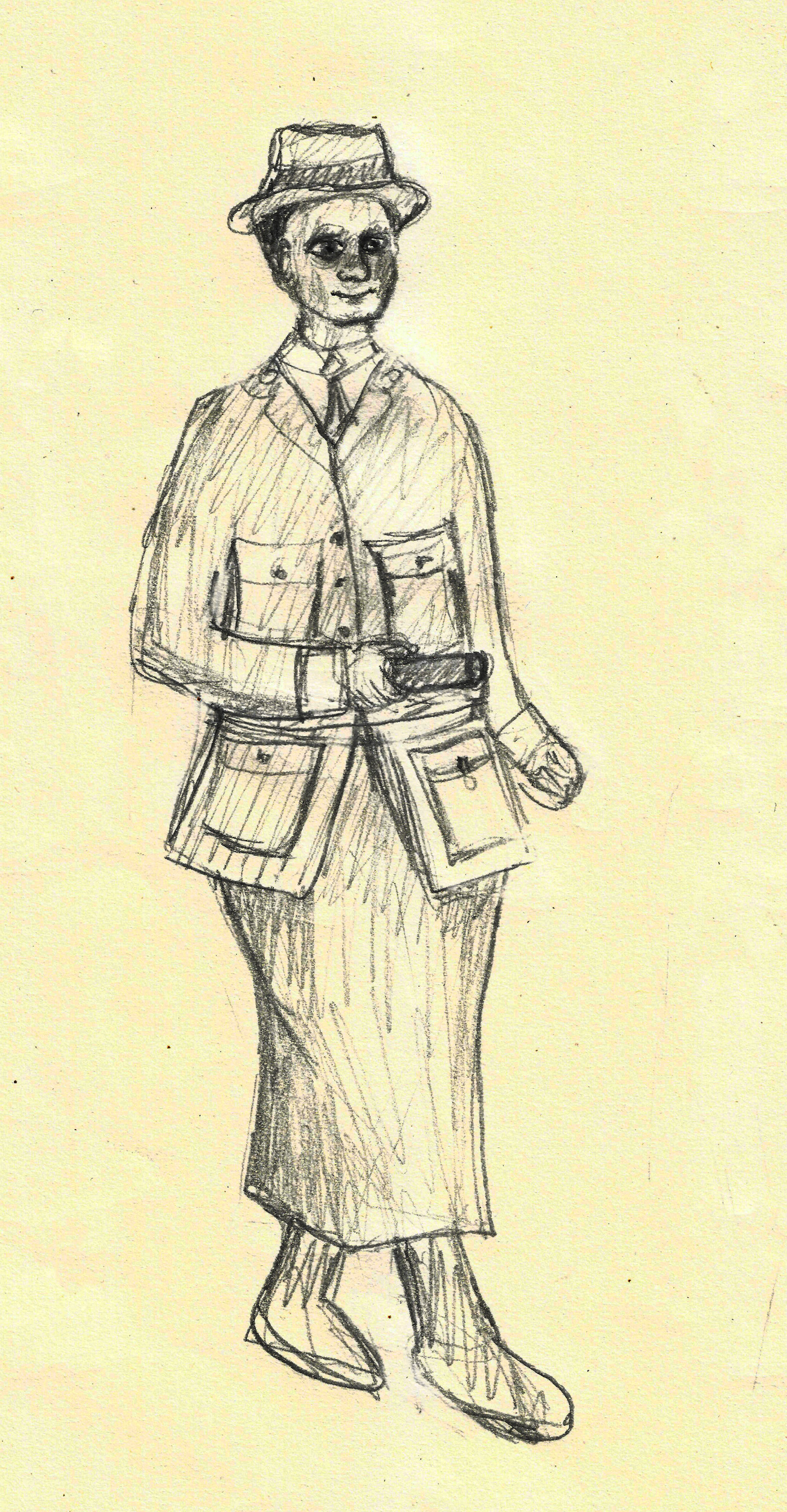 A later sketch of Elsie Inglis.
© David Hutchison