ALL MIXED UP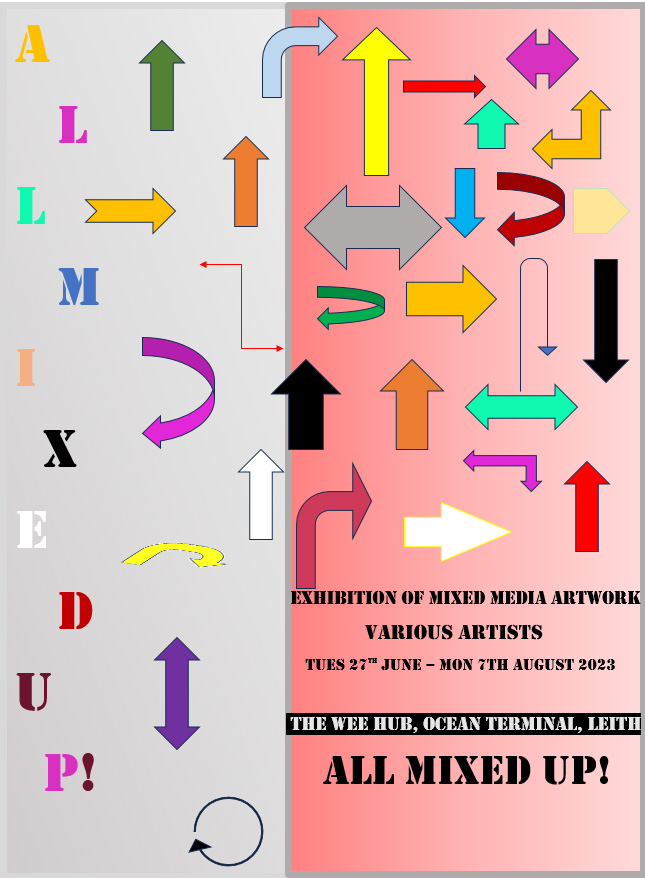 The Home of Irresistible Art, The Wee Hub, Ocean Terminal, EH6 6JJ from 27th June to 7th Aug 2023.
New exhibition All Mixed Up opens on Tuesday. Features Cathy Bell, Keith Paton, Agnes Moon Art (Hugh Mooney, Agnes Carvosso), Robert McCubbin, Duncan Robertson, Linda Scott-Westwood and myself. Poster by Cathy Bell.
Prints
Prints, cards,posters and other merchandise in my REDBUBBLE SHOP.
All images © David Hutchison